In the last 5-10 years, dozens of middle-grade (MG) books were published by writers of color. For instance, Nigerian stories (The Nsibidi Scripts and Ikenga) explored magical themes. The Jumbies, written by Tracey Baptiste, is a story about Caribbean folktale traditions.
That is why I am proud to announce 4 exciting magical books to buy in 2022! I have pre-ordered each one, and hopefully, some will be on your bookshelves by the end of the year.
The Marvellers – Release Date: 5/3/22
You will enjoy this book if you loved Clayton's young adult series, The Belles. In her MG debut, a young magician enrolls in a global magical school in the sky. She soon finds out that her magic cannot be trusted, and that she has become targeted. She must join forces to help clear her family name. This fantasy adventure will not leave you disappointed.
Amari and the Great Game (Book #2) – Release Date: 8/30/22
If you heard of or read Eoin Colfer's series, Artemis Fowl, then you will most likely love B.B. Alston's series. This middle-grade novel is filled with supernatural creatures and magic. In Amari and the Night Brothers (Book #1), a young girl competes with students within the academy. In her efforts to find her missing brother, everyone thinks that she is the enemy, and she feels alone. She must pass the tryouts to find her missing brother. Be sure to check out book 2!
A Taste of Magic – Release Date: 8/30/22
If you haven't read J. Elle's YA bestselling series, Wings of Ebony, I recommend you do! It is an urban fantasy that will leave you breathless. Elle's upcoming MG book displays real-world issues and magical problems. A young girl saves her magical school from closing. Unfortunately, she must keep her magic secret from her BFF. She must learn to balance her school workload and complete the contest. Yet, she cannot use her magic. If you loved the Harry Potter series, then this book is for you!
Maya and the Lord of Shadows (Book #3) – Release Date: 9/13/22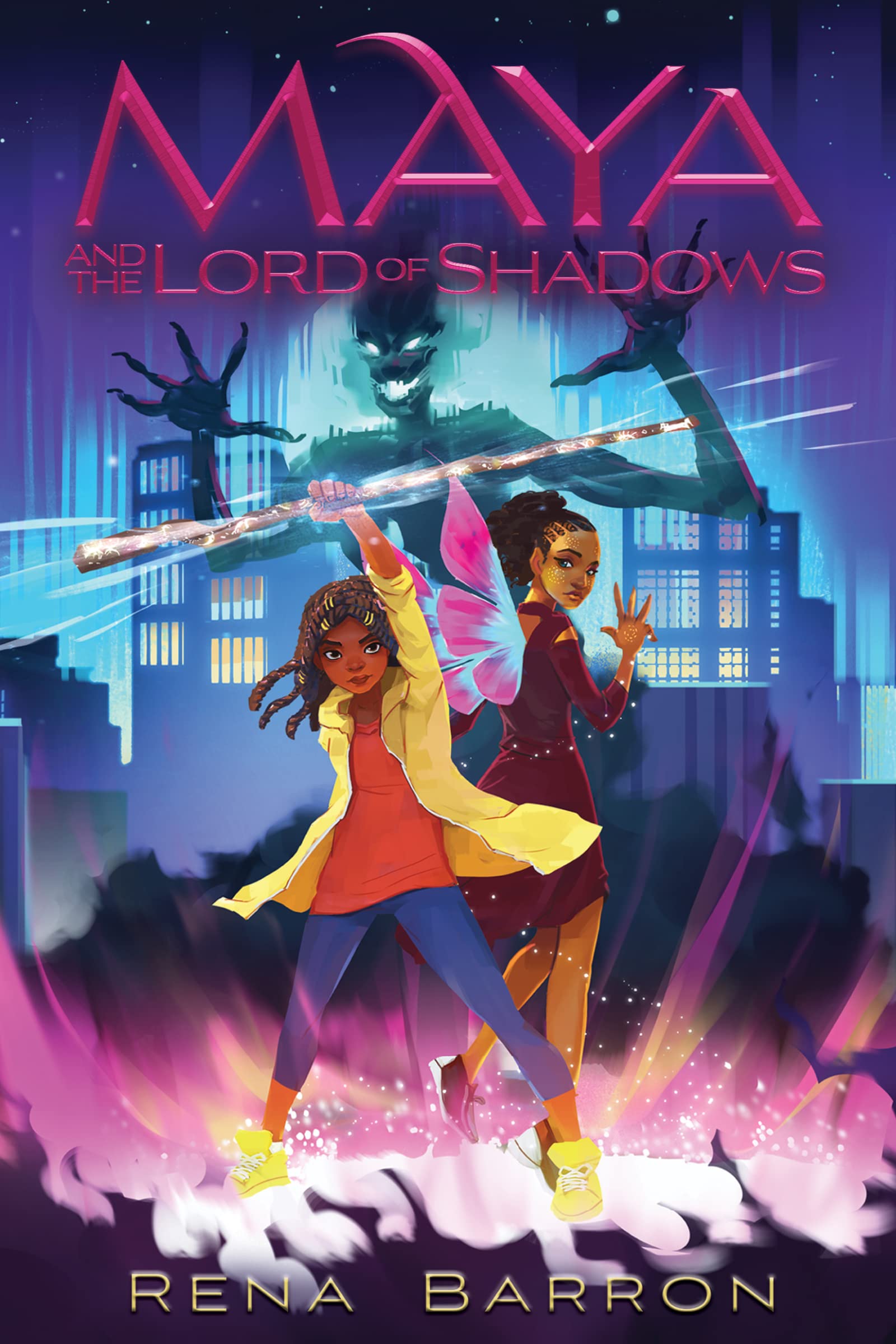 Fans of Legacy of Orisha would love Rena Barron's MG series, Maya and the Rising Dark. A young godling must destroy the Lord of Shadows to find her missing father. In Rena's last book of the series, Maya must save her father's soul on top of her recovering the veil. There is no book cover yet for book 3, but hopefully, it will be revealed soon.
I hope you will have these 4 exciting magical books on your bookshelves this year.
Stay tuned for my next book recommendations involving young adult novels!
Samantha T. White is a fiction writer with a B.A. and M.A. in Psychology. She is an account specialist during the day and a writer at night. She enjoys reading, exercising, and playing her guitar. You can follow her on Twitter, IG, and Facebook.